Gurugram June 2023 | Preface
Om Namah Sivaya
Blessed Self
The highlight of this month was the celebration of the international Yoga day. Most centres and Ashrams organized special events, some programmes were held in conjunction with the Indian Embassies. Classes and asana demonstrations were held in many cities. The teachings of Swami Sivananda and Swami Vishnudevananda were received with much interest and gratitude.
There was a sadhana intensive course at the Yoga Farm and the Yoga camp as well as a successful teen as well as Kids Camp at the Dalat Ashram.
A TTC refresher was held at the Orleans Ashram, bringing together over 75 TTC graduates from all over Europe. It was a time of great inspiration and renewal for all staff and teachers. The Sivananda academy year also ended with the last retreat and all students happily graduating.
May you stay inspired in your sadhana. We look forward to seeing you this summer in one of the Sivananda Ashrams!
OM and prem
Swami Kailasananda for the Acharyas of the International Sivananda Yoga Vedanta Centres.
Join us for the monthly Sivananda "Meditation for a Peaceful Planet" on Sunday 2nd July, 2023 at 2pm CEST. Check our website for information. https://sivanandaorleans.org/unite-for-a-healthy-planet
Donations: Your donations and financial support would be very gratefully received by any of the International Sivananda Yoga Centres and Ashrams. Please contact any Sivananda Ashram or Centre on how to proceed.
Meditate. Meditate. Meditate. This is the secret for attaining God-realisation. – Sri Swami Sivananda
Upcoming Courses
2023 Update
SIVANANDA YOGA Teachers' Training Courses are available both Online (TTCOL) and in-person in residence. Please check with each TTC/ATTC location for any TTCOLs.
Please check with each TTC/ATTC location whether COVID-19 has affected your selected course.
The SIVANANDA YOGA Teachers' Training Courses are available either online (TTCOL) or in residence, depending on the location. Please check with each TTC/ATTC location whether your selected Teacher Training Course is available online or in residence as some Ashrams have opened, while others remain closed. Thank you for your patience as schedules change during COVID.
To view all 2023 TTC/ATTC/SI courses on the Sivananda website: https://sivananda.org/teachers-training/programme-calendar/
See the full list of other international courses and events: https://www.sivananda.org/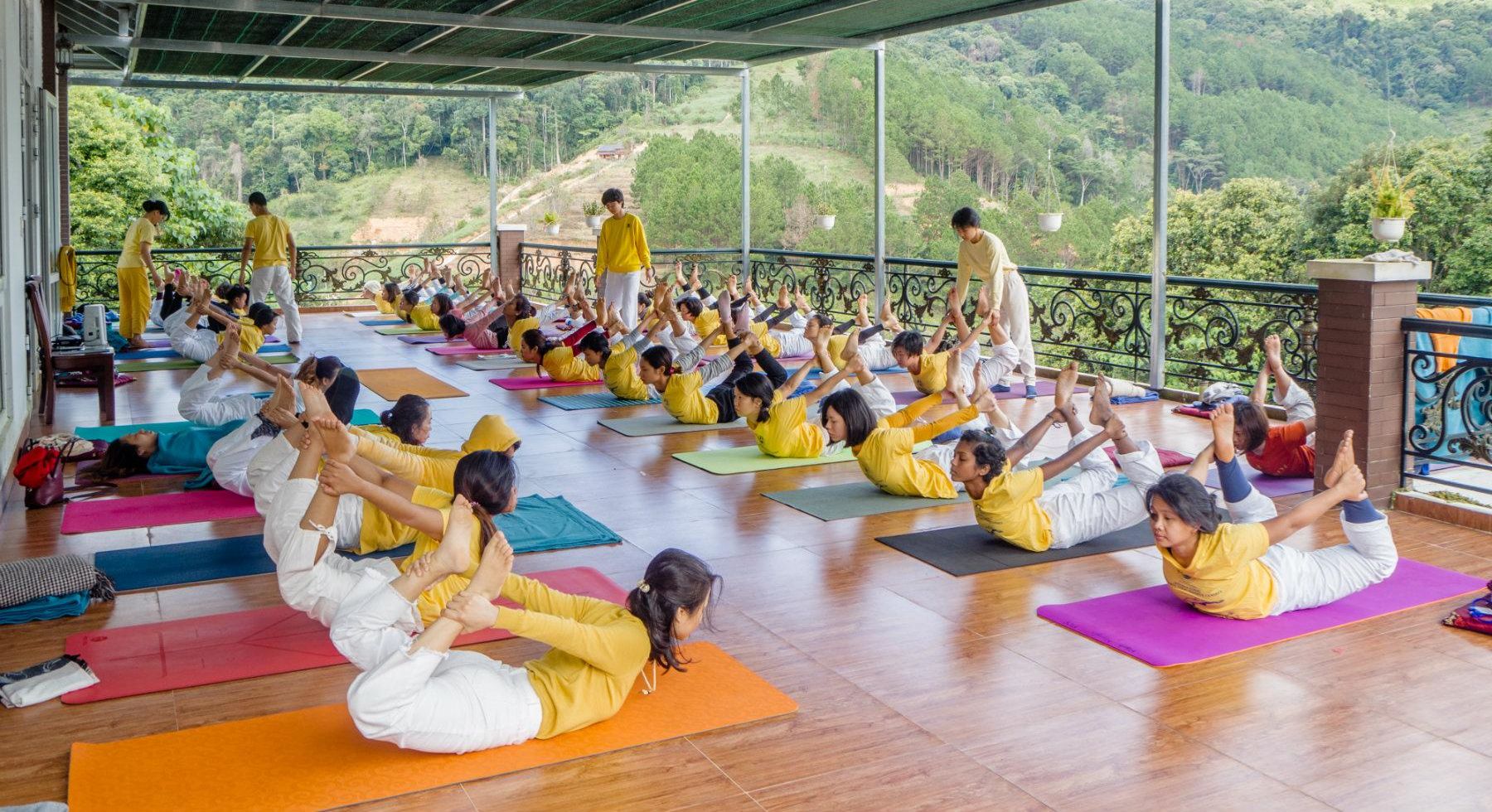 There is no greater power than Ahimsa. Ahimsa transforms man into Divinity. It develops the heart wonderfully. It develops willpower and spiritual strength. It will make you fearless. – Sri Swami Sivananda
Raja Yoga
From Discourse IV: "Kaivalya Pada – On Realisation"
IV.9 jāti deśa kāla vyavahitānām-apy-āntaryāṁ smr̥ti-saṁskārayoḥ ekarūpatvāt
There is an immediate succession (desire followed by appropriate Karmic situation), that is due to memory and samskaras, even though it may be interrupted by social class, location and time.
Commentary:
The law of Karma is absolute. The effect of a desire or tendency must definitely be reaped, although it may be in a different lifetime and under different circumstances. Those who experience what seems to be undeserved suffering are only working out previously incurred Karma.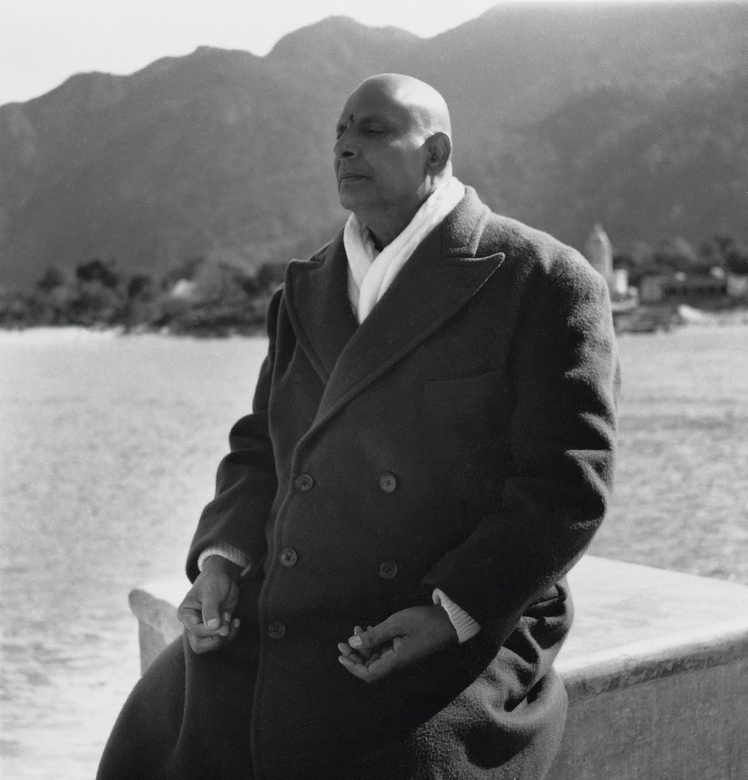 Discrimination between the 'seer' and the 'seen' is the road leading to the realisation of the Truth. – Sri Swami Sivananda
Bhagavad Gita Quote
Chapter VI: The Yoga of Meditation
VI.27 praśhānta-manasaṁ hyenaṁ yoginaṁ sukham uttamam
upaiti śhānta-rajasaṁ brahma-bhūtam akalmaṣham
Supreme bliss verily comes to this Yogi whose mind is quite peaceful, whose passion is quieted, who has become Brahman, and who is free from sin.
Commentary:
In this verse and in the next also the Lord describes the benefits of Yoga.
Supreme, eternal, unalloyed bliss comes to the Yogi whose mind is perfectly serene, who has calmed his passionate nature, who has destroyed all attachments, who has become a liberated sage by attaining knowledge of the Self, who feels that everything is the Self only, and who is taintless (who is not affected by good or evil).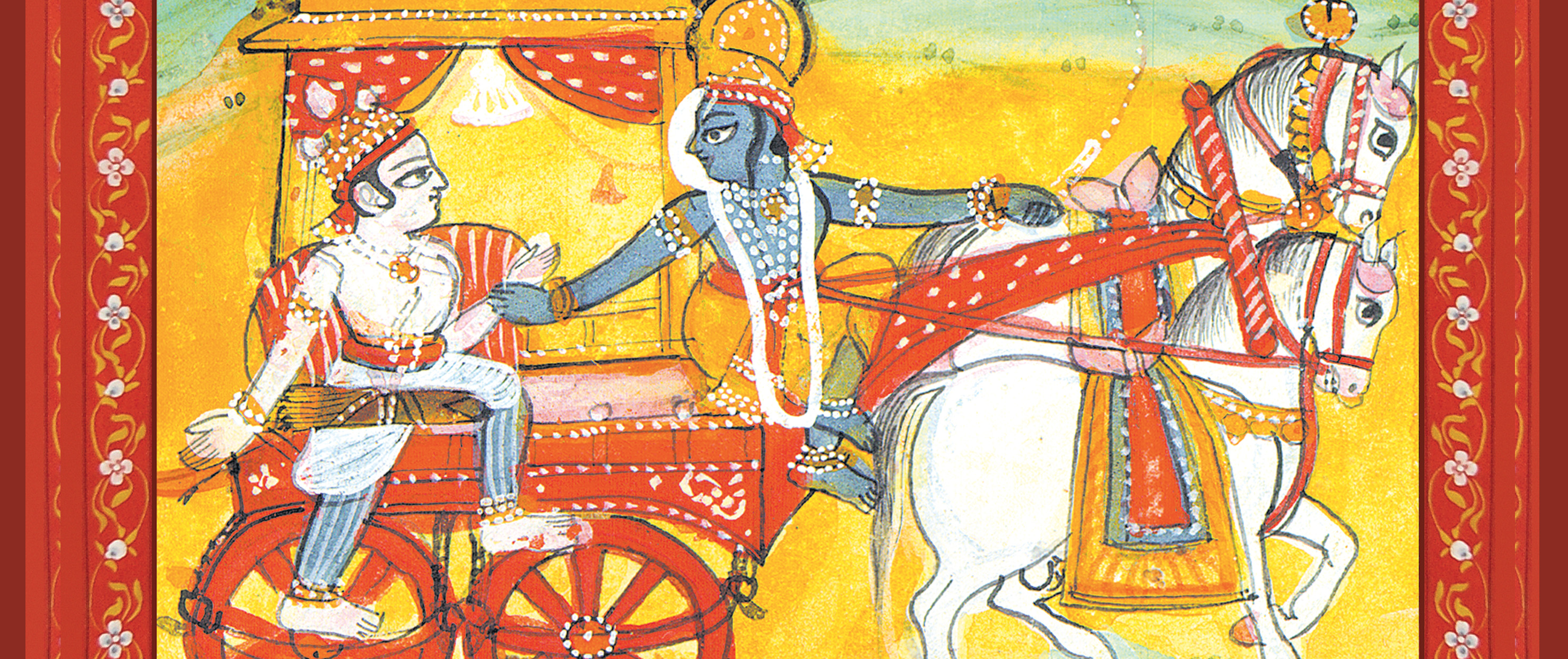 Live in love. Live in the harmony of the inner space full of Light, Divine Effulgence and Peace. – Sri Swami Sivananda
Quick Links
Spiritual Calendar
JUNE 2023
04 Full Moon
14 Ekadasi
18 New Moon
29 Ekadasi

JULY 2023
03 Full Moon
03 Guru Purnima
13 Ekadasi
14 Swami Sivananda Mahasamadhi
17 New Moon
29 July Ekadasi

You live, because you share the universal life. – Sri Swami Sivananda
Glossary
GURU PURNIMA
The full moon day in the month of Ashad (July-August) is an extremely auspicious and holy day of Guru Purnima. On this day, sacred to the memory of the great sage, Bhagavan Sri Vyasa, Sannyasins settle at some place to study and discourse on the thrice-blessed Brahma Sutras composed by Maharishi Vyasa, and engage themselves in Vedantic, philosophical investigation.
Sri Vyasa has done unforgettable service to humanity for all times by editing the four Vedas, writing the eighteen Puranas, the Mahabharata and the Srimad Bhagavata. We can only repay the deep debt of gratitude we owe him, by constant study of his works and practice of his teachings imparted for the regeneration of humanity in this iron age. In honour of this divine personage, all spiritual aspirants and devotees perform Vyasa Puja on this day, and disciples worship their spiritual preceptor. Saints, monks and men of God are honoured and entertained with acts of charity by all the householders with deep faith and sincerity. The period Chaturmas (the "four months") begins from this day; Sannyasins stay at one place during the ensuing four rainy months, engaging in the study of the Brahma Sutras and the practice of meditation.
Mark fully the deep significance of this great day. It heralds the setting in of the eagerly awaited rains. The water drawn up and stored as clouds in the hot summer now manifests in plentiful showers that usher in the advent of fresh life everywhere. Even so, all begin seriously to put into actual practice all the theory and philosophy that have been stored up in them through patient study. Aspirants commence or resolve to intensify with all earnestness, their practical spiritual Sadhana right from this day.
Generate fresh waves of spirituality. Let all that you have read, heard, seen and learnt become transformed, through Sadhana, into a continuous outpouring of universal love, ceaseless loving service, and continuous prayer and worship of the Lord seated in all beings. Live on milk and fruit on this day and practise rigorous Japa and meditation. Study the Brahma Sutras and do Japa of your Guru Mantra, during the four months following the Guru Purnima. You will be highly benefited.
From Hindu Fasts and Festivals by Swami Sivananda