Banana Nut Pie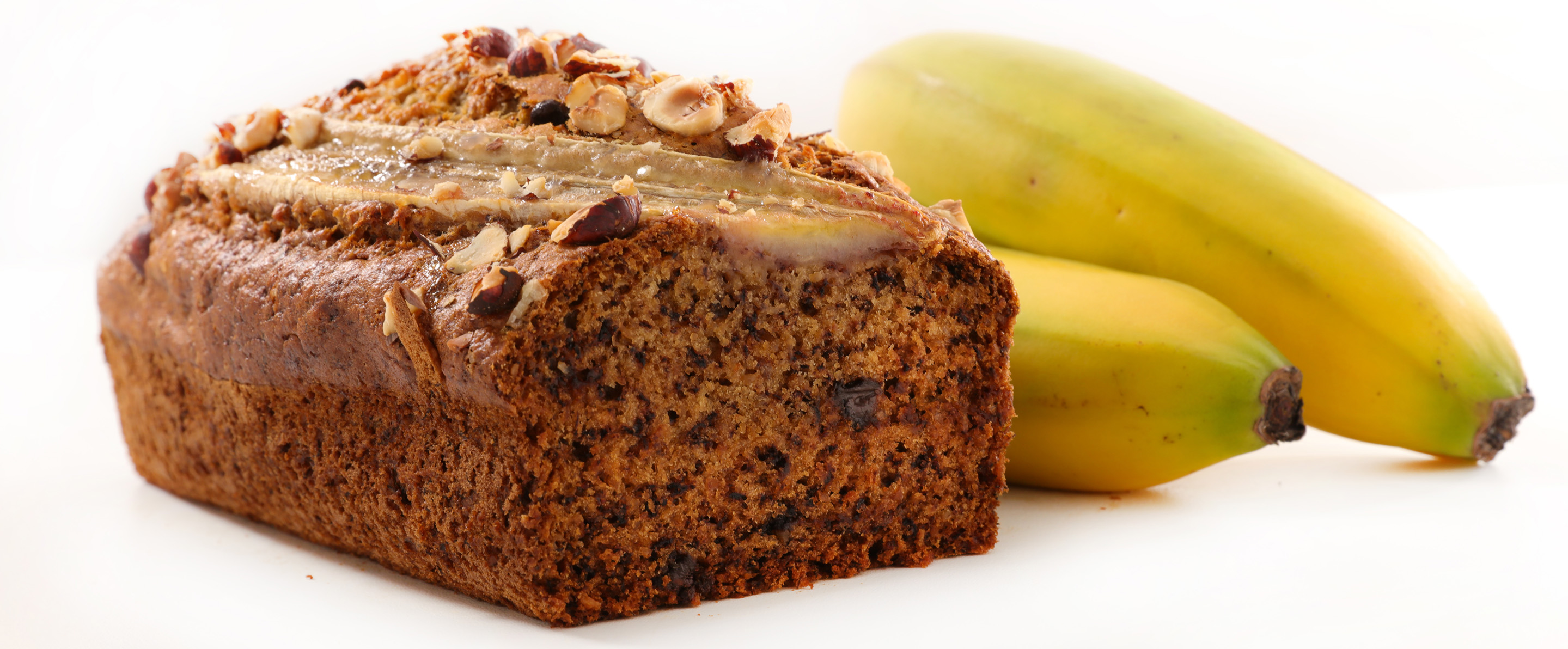 When this recipe was featured in our YogaLife magazine, it received rave reviews from readers. Bananas are especially beneficial for yoga practitioners, as they are said to increase humility and calmness. Serves 8.
Ingredients:
Pie shell:
200 g (7 oz) rolled oats
175 g (6 oz) wholewhat flour
1 tablespoon honey or date syrup
150 ml (5 fl oz) oil
200 g (7 oz) sunflower seeds
water for mixing
Filling:
200 g (7 oz) cashew nuts
150 g (5 oz) pitted dates
1 litre (1 ¾ pints) water
2 tablespoons arrowroot
1 teaspoon grated orange rind
1 teaspoon vanilla essence
2 bananas, plus slices for decoration
200 g (7 oz) chopped walnuts
Preparation:
1. Preheat the oven to 200 degrees C/400 degrees F/Gas mark 6. Oil a 23 cm (9 in) loose-bottomed round flan tin. To make the pie shell, mix all the ingredients together, adding a little water to bind them.
2. Spread the mixture in the greased tin, using your hand to spread the mix evenly around the base and sides of the tin. Bake in the oven for 10-15 minutes, until golden. Allow the pie shell to cool completely before removing from the tin.
3. To make the filling, put all the ingredients, except the bananas and chopped walnuts, in a food processor or blender and puree until smooth. Transfer the mixture to a pan and cook over a low heat until it thickens. Remove from the heat and allow to cool.
4. Slice the two bananas into the pie shell. Pour the cooled filling on top and decorate with banana slices and chopped nuts. Chill until set.
Spiritual sadhana is an uphill work. You must have tremendous patience and perseverence. – Sri Swami Sivananda
Quick Links
Spiritual Calendar
MAY 2023
01 Ekadasi
06 Full Moon
15 Ekadasi
20 New Moon
31 Ekadasi

JUNE 2023
04 Full Moon
14 Ekadasi
18 New Moon
29 Ekadasi

Life is not fully lived, life has not been fully realised, if you do not serve and love entire humanity. – Sri Swami Sivananda
Glossary
Aṃśa avatāra – Part incarnation
Anāhata – Mystic sounds heard by yogis
Analhaq – A Sufi assertion meaning 'I am He'
Ānanda Kuṭir – Abode of Bliss
Ānanda Svarūpa – Of the form of bliss
Ānanda – Bliss
Anātmā – Not-Self
Aṅga – A limb, or part
Anna-Dāna – Charity of food
Antaḥkaraṇa – The inner instrument; the internal organ
Antarātmā – The Inner Self
Anataryāmin – The Inner Witness